On December 15, the European Commission will issue a proposal for legislation which will govern the use of Internet services that we use every day (social networks, e-commerce platforms, file hosting, sharing services, and similar). The proposal will be sent to the Parliament and to the Council to amend it.
Situation in the Parliament
In the meantime, the Parliament has already adopted its preliminary political views (not legally binding) on how the future Internet legislation should look like. You can find out more about it in one of my previous blog posts.
Situation in Member States
In the Council, many Member States came up with individual and joint preliminary positions. Some of the bigger Member States (for example France) have been lobbying for strong European legislation and stricter obligations for technology platforms, following the constitutional court decision declaring the Avia law unconstitutional. See my previous post on the Avia law and more about the court decision.
Unfortunately, Czechia is not much better. Even though it was highly critical towards the French Avia law, as part of D9+ countries, the country issued a statement that clearly wants to encourage the use of automated filters.
All I want for Christmas…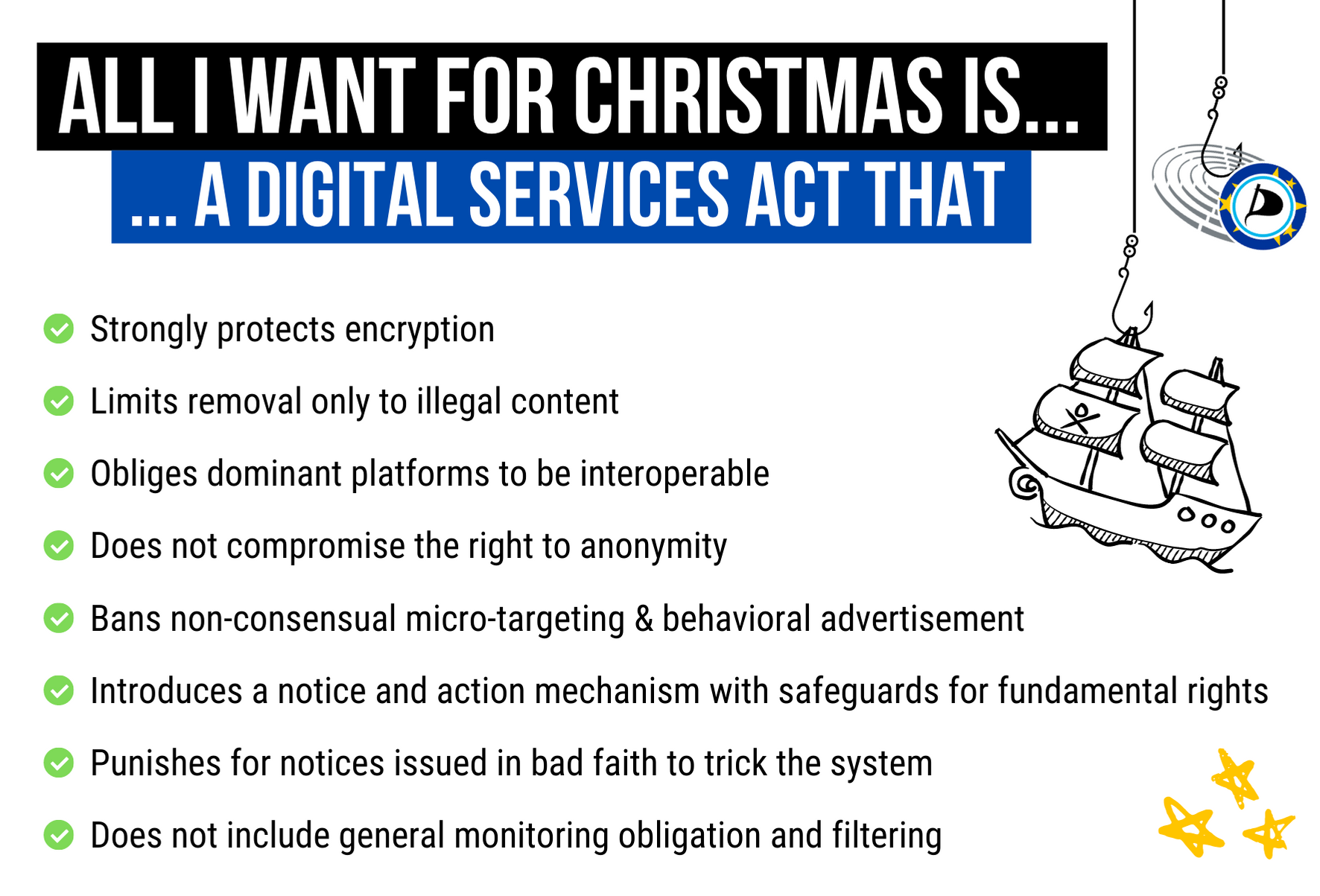 On December 15, despite early leaks of the Commission's plans, I hope to see a more ambitious legislation with the following attributes:
Limit removal to illegal content.
NO to general monitoring obligation and filtering.
A notice and action mechanism with safeguards for fundamental rights.
Notices issued in bad faith to trick the system should be punished.
Right to anonymity shouldn't be compromised.
Strong protection for encryption.
Interoperability obligation for dominant platforms.
Ban on non-consensual micro-targeting and behavioral advertisement.
---
See also